Acara Strategy gives you the edge in a world gripped by 24/7 media scrutiny. Acara is an Asia-based strategic communications consultancy, which brings together 20 years of top-level journalism with expertise in reputation management, CEO positioning, media training and digital storytelling.
We ensure that your brand, personal or professional, makes a tangible, credible and lasting impression on the media landscape. Acara prides itself on being your gatekeeper and gateway to an Asian audience.
The Acara pledge is focused on four core tenets:
"The Blue Acara are a hardy fish that can adapt to most environments & conditions. They are relatively peaceful but can display territorial behaviour & will fight to defend their chosen territory."
Acara Strategy was founded by former Bloomberg News Anchor John Dawson and is focused on the dual goals of preserving the integrity of your brand while, at the same time, driving your message. Pressing the positive while suppressing the negative.

Effective storytelling is vital in today's 24/7 avalanche of information. A reader or viewer's attention span is easily distracted and the average visit to a page can last for as little as three seconds. Central to successfully raising your brand image is to engage the media, digital and traditional, and to understand a journalist's wants and needs. These can include a relevant news hook, powerful exclusive, or punchy quote. Possessing that unique journalistic insight can often be the key to a winning outcome.

Reputation management in the 21st century is evolving by the day. Staying ahead of the curve is crucial to driving your message and potential. Press releases have a purpose, but they face increased competition from multiple storytelling platforms: video, podcasts, social media and other digital platforms. With this overload has come the proliferation of fake news. As a result, effective storytelling across credible platforms carries more gravitas than ever before. The old newsroom formula of "what, when, where, which and why" has never been more relevant – when they match the facts.
 
John has spent a career honing his craft in journalism and communications. He is uniquely positioned to bring 20 years' experience chasing stories in a deadline-obsessed newsroom together with an innate client insight on how best to navigate the media. Combined, this gives him an unrivalled vantage point to deliver the most effective results.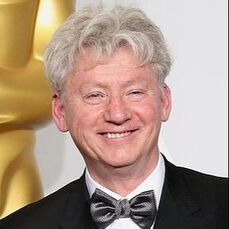 Director | Writer | Advisor
Two-time Academy Award winner, 4x nominee, and 16x Emmy winner, Director/Producer/Writer Malcolm has been making movies since the early 1980s in the U.K., U.S, Canada and now China. He has made films in more than 80 countries and his work has also won awards from the DGA, WGA, DGC, Cable ACE and was the recipient of the BAFTA 'John Grierson' prize. He co-founded Artefact Entertainment, which focuses on integrated cross-media marketing and produces creative content for brands and the public sector. Malcolm divides his time between Shanghai and Toronto.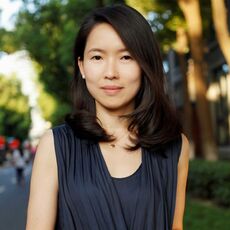 Director | Writer | Advisor
Co-founder of Artefact Entertainment, Yi has been awarded the prestigious Golden Horse and is a multiple award-winning film producer with expertise in international co-production, strategic marketing and the distribution of China-related films. Her producer work includes acclaimed feature documentaries China Heavyweight and Last Train Home. Her directorial debut "In My Eyes" was the only Chinese film in the documentary competition at the 2018 Shanghai International Film Festival. Prior to filmmaking, Yi was an Anchor for CCTV and Sichuan Provincial TV. She holds a Masters Degree in Journalism. Yi is based in Shanghai.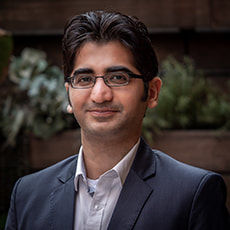 Vishwas is the Founder & head digital strategist at Concinnity Ltd., a boutique digital consultancy, which specializes in digital media analytics, Search Engine Optimization (SEO) and marketing automation. Vishwas and his team use data-driven strategies to help companies raise their brand visibility and online presence. Concinnity is headquartered in Hong Kong with offices in Singapore & Germany. Vishwas is also a visiting lecturer in digital marketing at The University of Hong Kong. He graduated with a BSc in Engineering, majoring in Information Technology, from the University of Mumbai and holds an MBA from NMIMS.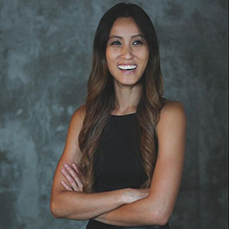 Visual Producer | Advisor
Expertise in Brand visibility and digital marketing. Co-founder of Reset, the Hong Kong based creative studio and advertising agency with an office in Vietnam, Michelle has worked extensively with some of the largest brands in the world to produce content which connects people with culture. She is experienced in bridging analytics and creative to deliver powerful storytelling. Michelle is based in Vietnam.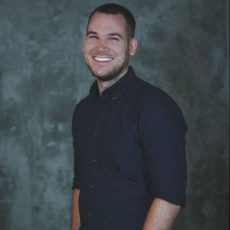 Creative Director | D.O.P | Advisor
As the co-founder, Creative Director and lead filmmaker of Reset, Stefan has built an impressive repertoire of skills. With over a decade of experience in the industry and a strong background in film and digital media, he has worked with clients to vastly improve the way they storytell. Stefan is exceptional at bringing stories to life through a meticulous balance of cinematography, visual effects, editing and sound engineering. Stefan is based in Hong Kong.