"John's years in top-level journalism, and his innate understanding of the media, added an invaluable layer of expertise and insight to our Communications strategy. He has been a trusted advisor in numerous boardroom-level discussions, detail-orientated in his execution and professional throughout. John will always be a dependable counsel to myself and the Melco management."
– Lawrence Ho, Chairman and CEO of Melco Resorts & Entertainment Ltd.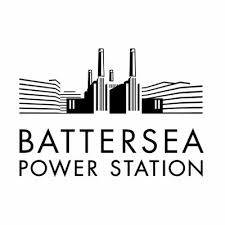 "We are delighted with John's representation of Battersea Power Station in Hong Kong, where he has been instrumental in helping us reach our audiences through quality, well-targeted media coverage in some of the most influential national newspapers in Asia. John's professionalism, drive and network of media contacts means he can deliver strong results, often in a short space of time. Over a period of six months, John produced more results for us than some agencies have in years."
– Philip Mason, International Sales Director, Battersea Power Station Development Company

" Having explored a few options to deliver our PR and media strategy, we quickly concluded that Acara Strategy would be the right partner for TTB. John is a highly seasoned media expert, and was a pleasure to work with as he built a streamlined and holistic narrative for our firm. He meticulously prepared us through various aspects of media training and message shaping, both digital and analogue, and executed with a professional yet personal touch. The results were excellent, as he secured us prime media coverage with the major international publications"
– Jon Bond, Co-Founder & Partner, TTB Partners

"We enjoy working with John – his advice and guidance is incisive and penetrating. He cuts to the chase and wastes no time in helping us identify and leverage brand enhancing media opportunities. John also goes the extra mile. In addition to introducing us to the influential mainstream media, John ensures we elicit the most effective outcome and he diligently prepares our senior team for the interview process and experience. John brings us both external and internal benefits."
– Bob Charlton, Managing Partner, Head of Asia at Addleshaw Goddard LLP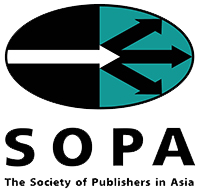 "The Society of Publishers in Asia (SOPA) wishes to thank John Dawson for his excellent performance as an emcee at our prestigious 2020 journalism awards. John not only helped ensure the streamed event ran smoothly but he also provided a thought-provoking interview with one of our keynote speakers."
– Cliff Buddle, Chair of SOPA's editorial committee.

"John was instrumental in catapulting the launch of our business as an SFC regulated investment manager onto the radar of the international media. His meticulous preparation, impressive networking and dogged focus secured us coveted interviews with Bloomberg and two other influential journalists in the crypto industry. John's experience in journalism and communications ensured we were fully prepared with our strategy and messaging, and that combination gave us a unique edge. We are extremely happy with the results and received an incredible amount of positive feedback."
.
– Avaneesh Acquilla, Chief Investment Officer, Arrano Capital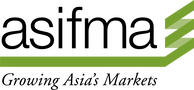 "As our official communications partner for ASIFMA's flagship China conference in November 2019, John worked tirelessly hard to deliver results by leveraging his deep experience and impressive network to ensure our target media were on board with the ASIFMA vision, and on site when it came to the day itself.  The result was an exceptional turnout with in-depth coverage, significantly raising our profile as a result. Throughout our partnership, John provided astute counsel and 24/7 support when managing a few challenging situations. He also led a high-level media training workshop for our senior management, which included how to effectively moderate panels and managing sensitive media situations.  John is a pleasure to work with and is grace under pressure.  I would not hesitate to recommend John to anyone looking for strategic communications counsel. You will be in the best of hands." 
– Corliss Ruggles, Managing Director, Head of Communications and Human Resources, Asia Securities Industry and Financial Markets Association (ASIFMA)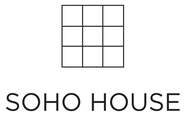 "John's experience in journalism and communications provided invaluable insight and support for the opening of Soho House Hong Kong in September 2019. His advice was a huge help with our launch into a new region."
– Peter Chipchase, Chief Communications and Strategy Officer, Soho House

"John is an outstanding interviewer, chair and panellist. He has supported us at the major AVCJ Hong Kong conference for a number of years, interviewing and hosting some of the most prominent leaders from the investment world. His deep understanding of global finance and investment, combined with journalism skills honed over many years and his ready charm and charisma, make a potent combination.  John is a must for any serious business conference." 
– Jonathan Whiteley, CEO, Incisive Media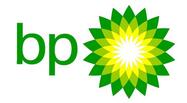 "I have always enjoyed being interviewed by John. He comes up with the right questions and he does it with discipline, with firmness but with real style and always calm under pressure, and that's a great combination."
– Lord Browne, Chief Executive, BP PLC (1995 – 2007)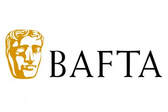 "John's interview with Duncan Kenworthy was one of the first in our BAFTA Academy Circle series of events in Hong Kong, and was a great success. The combination of John's in-depth research, together with his genuine passion for film, and relaxed yet serious interviewing style, helped us deliver an entertaining and informative event." 
– Amanda Berry, OBE, Chief Executive, BAFTA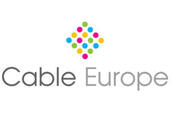 "John has moderated our Cable Congress several times. I highly recommend him. He prepares the panel discussions very well in advance, he is a great professional and he has a wonderful stage presence. In other words: he combines all the factors necessary to make your event shine."  
– Caroline van Weede, Managing Director, Cable Europe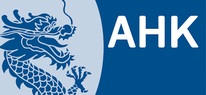 "The 15th Asia Pacific Conference of German Business in Hong Kong attracted more than 1,000 participants from over 30 countries and featured keynote speeches from top-level corporate and political decision-makers. For the successful execution of this high-profile professional event, John's outstanding contribution as a moderator was essential. Due to John's high degree of professionalism and engaging style, as well as the great amount of research and dedication put into his preparation, the panels under his moderation received an extremely positive feedback from panellists and audience alike."
– Wolfgang Niedermark, Chief Representative,
Delegation of German Industry & Commerce Beijing (AHK)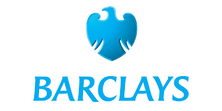 "I have worked with John on a number of projects, and he always brought a keen intellect, extensive knowledge, and sharp sense of humor to every meeting.  His ability to prepare is exceptional, as a gifted broadcaster who meticulously does all his own research. He adds to that an ability to interact seamlessly with scholars, economists, politicians and business leaders. I have always viewed John as a valued partner, and I look forward to having the opportunity to work with him again."
– Tim Cuffe, Former Head Of Corporate Communications (Asia Pacific), Barclays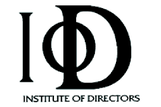 "In the many televised interviews I have undertaken with John, his sense of purpose and maturity have been excellent. He is highly motivated and in control. He is well briefed, he asks his questions with courtesy and intelligence and never lets "personality" get in the way of the facts and a good interview. I have very little doubt that he will succeed very well at whatever he sets his mind to."
– Dr. Ruth Lea, CBE, Institute of Directors; Economics Editor,
ITN; Governor, London School of Economics

"John agreed to support Kids4Kids pro-bono as emcee for our biennial Fundraising Gala Dinner event in 2017. John's professional approach, combined with his exceptional work ethic, means that you know he will give his best and he did. He thinks on his feet and is quick with ideas. I have no hesitation to recommend John."
– Michelle Lai, Founder, Kids4Kids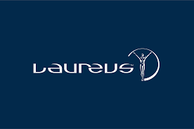 "John brings a wealth of interviewing experience from the very top of the broadcast world, and combines it with a reassuring style and meticulous preparation. Focused on my joint passions for mountaineering and the environment, our interviews always generate excellent feedback and a large part of that is down to his infectious energy and interaction with the audience."
– Annabelle Bond, OBE, Mountaineer, Environmentalist, Laureus Sports Ambassador
"I had the privilege to work with John when Bloomberg Businessweek partnered with World Trade Center (HK) Association for a business conference, which attracted over 300+ thought leaders in the region. The event was a great success, thanks in large part to John's role as moderator for the keynote plenary sessions. When we launched the inaugural GGEF conference in Hong Kong in 2016, John volunteered to host a fireside chat with two leading environmentalists. His professional journalistic and interviewing skills ensured that the audience left the room buzzing from a highly impactful and informative experience."
– Christina Lee, Founder & CEO of GGEF (Global Green Economic Forum)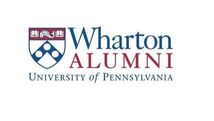 "John's keynote speech to the Wharton Club of Hong Kong not only gave us an extraordinary insight into the world of journalism but he also inspired us with his stories of past interviewees from Jack Welch to Jack Ma. The barrage of questions that followed was testament to the impression he left. It was one of the Club's most memorable evenings, thanks to a uniquely captivating speaker."
– Joseph Ferrigno, Founding Partner, AMCG Partners; 
Founding President & Governor, Wharton Club of Hong Kong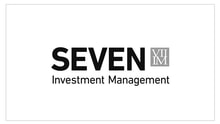 "John has had the most remarkable career with Bloomberg where, in a highly competitive market, he helped to build the reputation of Bloomberg Television as a significant influence and commentator. Add to this his personal enthusiasm and John shows himself as being a dynamic and driven individual."
– Justin Urquhart Stewart, Co-Founder, 7IM;
Barrister & Business Commentator, BBC, Sky, Bloomberg, ITV, CNN, ABC, NBC CBS