WIN THE AUDIENCE & PROTECT YOUR BRAND
Acara Strategy, is a reputation management agency, that gives you the edge in a world gripped by 24/7 media scrutiny. Acara is an Asia-based strategic communications consultancy, which brings together 20 years of top-level journalism with expertise in reputation management, CEO positioning, media training and digital storytelling.
We ensure that your brand, personal or professional, makes a tangible, credible and lasting impression on the media landscape. Acara prides itself on being your gatekeeper and gateway to an Asian audience.



"Having explored a few options to deliver our PR and media strategy, we quickly concluded that Acara Strategy would be the right partner for TTB. John is a highly seasoned media expert, and was a pleasure to work with as he built a streamlined and holistic narrative for our firm. He meticulously prepared us through various aspects of media training and message shaping, both digital and analogue, and executed with a professional yet personal touch. The results were excellent, as he secured us prime media coverage with the major international publications.".
– Jon Bond, Co-Founder & Partner, TTB Partners

"John was instrumental in catapulting the launch of our business as an SFC regulated investment manager onto the radar of the international media. His meticulous preparation, impressive networking and dogged focus secured us coveted interviews with Bloomberg and two other influential journalists in the crypto industry. John's experience in journalism and communications ensured we were fully prepared with our strategy and messaging, and that combination gave us a unique edge. We are extremely happy with the results and received an incredible amount of positive feedback.".
– Avaneesh Acquilla, Chief Investment Officer, Arrano Capital
"John's years in top-level journalism, and his innate understanding of the media, added an invaluable layer of expertise and insight to our Communications strategy. He has been a trusted advisor in numerous boardroom-level discussions, detail-orientated in his execution and professional throughout. John will always be a dependable counsel to myself and the Melco management."
– Lawrence Ho, Chairman and CEO of Melco Resorts & Entertainment Ltd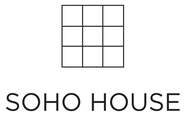 "John's experience in journalism and communications provided invaluable insight and support for the opening of Soho House Hong Kong in September 2019. His advice was a huge help with our launch into a new region."
– Peter Chipchase, Chief Communications and Strategy Officer, Soho House

"We enjoy working with John – his advice and guidance is incisive and penetrating. He cuts to the chase and wastes no time in helping us identify and leverage brand enhancing media opportunities. John also goes the extra mile. In addition to introducing us to the influential mainstream media, John ensures we elicit the most effective outcome and he diligently prepares our senior team for the interview process and experience. John brings us both external and internal benefits."
– Bob Charlton, Managing Partner, Head of Asia at Addleshaw Goddard LLP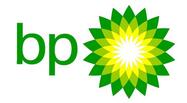 "I have always enjoyed being interviewed by John. He comes up with the right questions and he does it with discipline, with firmness but with real style and always calm under pressure, and that's a great combination."
– Lord Browne, Chief Executive, BP PLC (1995 – 2007)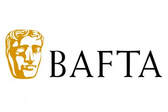 "John's interview with Duncan Kenworthy was one of the first in our BAFTA Academy Circle series of events in Hong Kong, and was a great success. The combination of John's in-depth research, together with his genuine passion for film, and relaxed yet serious interviewing style, helped us deliver an entertaining and informative event."
– Amanda Berry, OBE, Chief Executive, BAFTA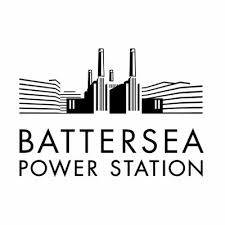 "We are delighted with John's representation of Battersea Power Station in Hong Kong, where he has been instrumental in helping us reach our audiences through quality, well-targeted media coverage in some of the most influential national newspapers in Asia. John's professionalism, drive and network of media contacts means he can deliver strong results, often in a short space of time. Over a period of six months, John produced more results for us than some agencies have in years."
– Philip Mason, International Sales Director, Battersea Power Station Development Company
Pressing the positive while suppressing the negative.
1 | Reputation Management
Acara's goal is to combine a trusted network, in-depth experience and expert industry knowledge to drive your brand visibility over digital and traditional platforms, and across Asia regional and international media. The essence is to know what to say, how to say it, when, to whom and why. Our personal reputation management provides you with new opportunities and insights to incur positive awareness. 
We identify the potential issues, use scenario planning to prepare you should problems arise, and react quickly in the event one does and, worst case, develops into a crisis. The focus is to protect your reputation at all times. In case of a catastrophic event or a crisis, we can propose series of steps to help you deal and handle the issue to avoid affecting your reputation negatively.
How can you create reputational value for yourself and your organization? Acara has CEO reputation management service which can help in developing your personal narrative and, through a series of executive media training sessions, guide you on the techniques to ensure you leave a positive impact with the audience. Our CEO positioning strategy in Hong Kong also includes implementation of a thought leadership strategy, which will range from the written word and OpEds, to sourcing keynote speaking opportunities.
4 | EXECUTIVE MEDIA TRAINING
The training is led by a former prime-time Bloomberg TV Anchor with 20 years' experience, renowned for landing exclusives through interviews with world leaders and Fortune 500 CEOs. We use a series of techniques and innovative exercises to fully prepare you for every media eventuality, digital or broadcast. This preparation will ensure that you generate the desired result and avoid any pitfalls.
Acara uses film and digital platforms, including webinars and podcasts, to give clients the confidence and skillset to channel their storytelling techniques and emotionally engage with their online audience. We work with Shanghai-based film production house ARTeFACT Entertainment and Hong Kong-based creative studios Reset and Create Productions.
6 | CAPITAL MARKET ADVISORY
Acara brings not only 20 years' experience in the financial media but also connections to the world's leading business editorial. We help to develop an effective media strategy to navigate any capital market event, ranging from shareholder activism, or a short selling attack to IPOs, spin-offs, or M&A, including hostile approaches.