The long-time former Bloomberg TV anchor has switched sides to the PR world. He talks about why he made the decision, what he's learned so far and the road ahead.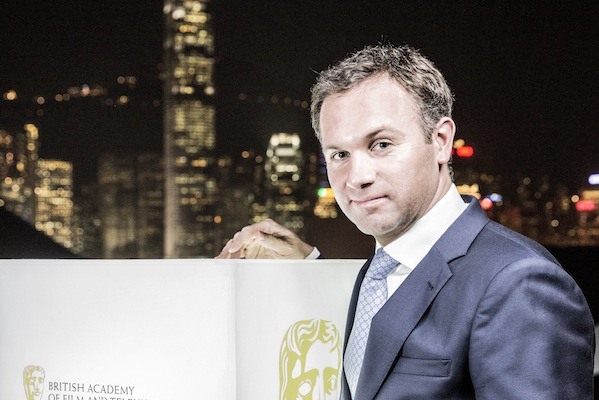 Jack Ma's Dot Com Warning
Of the many stories John Dawson can regale from his rich journalism career, one in particular stands out.
He is covering one of the last dotcom conferences in Barcelona in 2001. Among all the excitement and animated discussions over business models, there was a quiet Chinese chap with three of his colleagues that no one was talking to.
After a 15-minute chat, Dawson says, which covered the man's business, the industry, martial arts and his hero Bruce Lee, he turned and said: 'You know, John, 80 percent of this room, if not more, won't last 12 months'.
That man was Jack Ma.
Access to, and close insights from, CEOs and execs at some of the biggest brands and institutions in the world was a significant part of Dawson's 20-year career at Bloomberg, the majority of which he spent as lead TV news anchor in London and then Hong Kong.
Six months ago, he took all he has gleaned into his new role as a director at specialist PR consultancy and reputation management firm Artemis Associates in Hong Kong.
Interviewing CEOs: Mini MBA
"I loved interviewing CEOs – it's like doing a mini MBA – but you are slightly frustrated after a while because you find yourself watching this CEO fall or rise, but always growing with the pressure while you are on the outside of the circle," Dawson tells PRWeek Asia. "I really wanted to be on the inside."
"As a reporter or an anchor, you are the last to the story, as it were. The story happens, then you find out about it, then you report, which is great. But being right at the heart of the action as it's happening, advising behind closed doors, understanding the specifics of what decisions are being made – that's a different kind of exciting."
Having lived his entire professional life in front of the camera, Dawson was keen to see behind the curtain, and says the journey so far has been fascinating.
Given his long career at one of the biggest business news organisations in the world, Dawson saw Artemis as a good fit; somewhere he could use his expertise but also learn new skills.
Led by founder and CEO Diana Footitt, Artemis's four directors bring experience from banking, accountancy, investor relations and media backgrounds.
"I had been in talks with a few other companies but I wanted a hungry boutique with a sniper entrepreneurial approach and where the directors are front-facing rather than delegate down the line," he explains.
Its client base takes in a range of industries, from finance to high-end fashion to consumer goods.
"Artemis's strength is the strong connections to the highest levels across Asia-based global companies, UHNWI's [ultra high net worth individuals] and families, and the media in the region," Dawson says.
It is the media side of things in which Dawson brings his knowledge to bear. Knowing what angles journalists are chasing can be crucial for brands when responding to a crisis, for example.
Strong Media Relations

"Media relations is crucially important and you need to build these relationships. You need to earn them," he says. "It's imperative you understand how the other side thinks, what they want and the pressures they are juggling."
Moreover, Dawson says brands are increasingly facing trials by media when something unexpected, and usually bad, happens. Thus he has been able to drive response strategies and coach top-level executives on how to get their message out.
"Our clients see that I've got 20 years at Bloomberg. I've interviewed hundreds of CEOs and world leaders, often under intense pressure, so that gives clients confidence whether they're facing a media interview or we're putting together a media strategy under sometimes very difficult circumstances," he explains.
"The chances are that the questions they're going to be asked are not far off what I would be asking myself. Media training is another offering at Artemis that we are aggressively building out."
Dawson readily accepts there is much he has yet to learn about the PR industry. As a keen learner, switching codes to communications has afforded him the chance to develop further.
Bloomberg's Work Ethic
"As a journalist, you can bring a lot to the table, but there's a lot you don't know that's required," he says. "I am now well versed with the Bloomberg work ethic; you work hard and crack on. With that behind me, I've learnt a lot more than the average in the six months since I left – deep-end stuff.
"That drive is partly thanks to those Bloomberg years and also to the values instilled in me by my parents."
Dawson says he was particularly drawn to crisis comms and reputation management, which he sees as one of the key functions in PR today.
"It is an in-demand industry and, with economies slowing down and the seismic shift in consumer habits, companies have more need for crisis counsel. So that was the key reason; it was an industry choice, an exciting one, it's the timing and I would be learning a new skill-set."
Dawson has always had the ability get up to speed quickly, with his career at Bloomberg the example. From being an intern in the print newsroom, he quickly found himself in front of the camera – with no formal training – as a prime-time news anchor, opposite CEOs on live television.
"It was sink or swim stuff, which can be intense, but you quickly learn about yourself. Believe me, there were moments of pure anxiety but you push yourself," he says.
Jack Welch: "Do you think you can take me on?"
One moment that lives long in Dawson's memory is, when he was still relatively new to the anchor role, interviewing General Electric's CEO Jack Welch. That, he says, was an education.
"He looked at me with those steely blue Boston eyes and said: 'Do you think you can take me on?' It was like an intellectual boxing match and I felt I was punching well above my weight division," Dawson recalls.
"Seven minutes in, we had our first of many heated exchanges. At the end, he shook my hand and said: 'Good sparring, kid. You took me on'."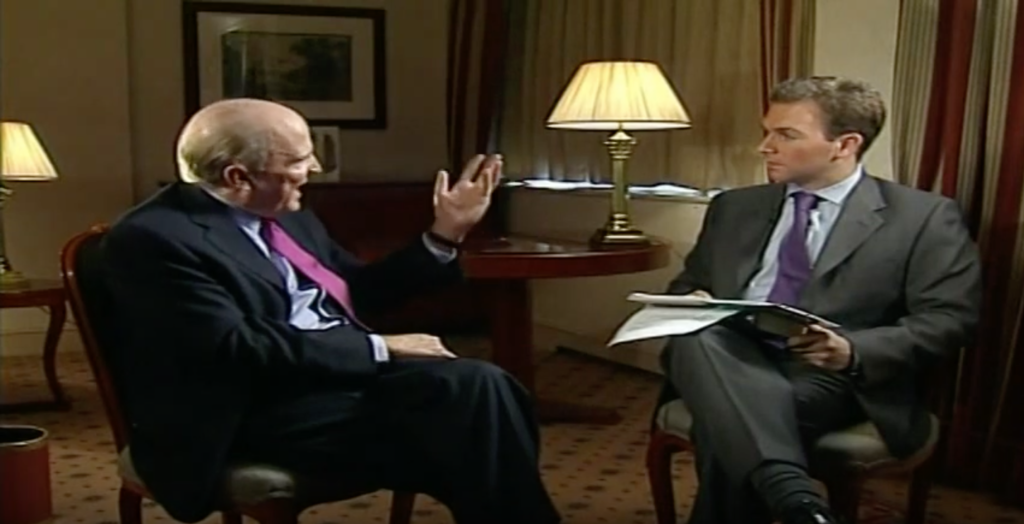 "Everything I've done has been self-taught, and a lot of it is down to hours of reading out loud to a mirror. It's been an incredible ride and Bloomberg was a fantastic company to work for. Where else can you go from graduate intern to TV anchor? Your hard work is rewarded with incredible opportunity, and that's an exceptional corporate culture. 20 years on, the challenges were drying up. I always need to challenge myself and that was why I moved."
Making the transition to PR, while a challenge, has also entailed using skills Dawson learned from his journalism days, the most significant of which is making contacts and building relationships.
Here, he says, making the move to Hong Kong has played a significant role. It has the benefits of being a global financial hub, but without the formality or stuffiness of other cities.
Hong Kong's Networking Nirvana
"Hong Kong is the best city for networking. You're one day away and one degree from the chairman of this or CEO of that, and if you don't maximise that you're crazy. In London or New York, you're five years and 10 degrees away from these people," he explains.
As well as his daily duties at Artemis, Dawson remains extremely active on the media scene. He has carried out 14 speaking engagements since joining the firm in May, which he sees as an important part of his job.
"It's great to leverage that for the Artemis brand and that's a major reason why I continue doing it. It raises our profile in front of an impressive collection of influencers," he says.
Getting the clients is one thing, providing the service is the next. Dawson says of the many things he continues to learn in Asia's PR scene, the two most significant factors for brands are offering a strong digital strategy and getting to the heart of consumer experiences.
The burgeoning Chinese middle class and the country's focus on urbanisation is creating an evermore sophisticated Chinese consumer that brands must engage if they want to secure their loyalty, Dawson says.
"Increasingly for brands, it is all about a customer's experience. For the Chinese consumer now, it's not about currency devaluation or currency weakness; they go to Harrods in London because they want a photograph on social media of them carrying a Harrods bag outside Harrods," he says.
"They want to feel a part of London as a city, for at least a short while, and when they continue to carry that bag in Shanghai or Chengdu they remember that moment and can relive the memory. The appetite to tap in to culture, heritage and experience has sky-rocketed."
Critical Role of Digital Comms

Delivering on these experiences requires innovative digital comms, and Dawson says that while Artemis's core strengths lie elsewhere, the agency is fully equipped to provide strong social and digital services.
"We wouldn't say we have the best digital expertise but what we do have are partnerships with some of the strongest in the space," he says. "We work alongside the digital specialists and deliver on that as part of our over-arching strategy."
Dawson adds that Artemis has some big plans for 2016, which could include the opening of a second office in either Asia or Europe depending on their clients' needs.
"I won't deny that the transition has been tough in some areas," he adds. "But for me, in this particular industry and with this company, I am extremely happy. Artemis has some lofty goals and I feel like I am on an express train to something remarkable."